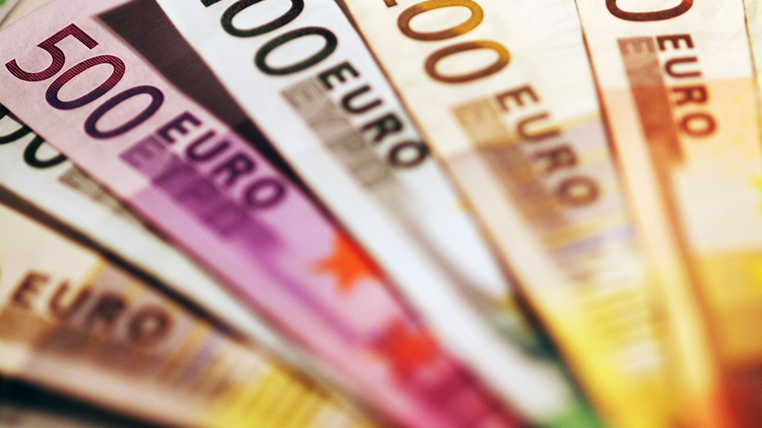 22 Jan 2018
Nickel is a high-luster, silver-white metal whose valuable applications have made it a significant and widely used material in the world today. Once extracted, nickel is primarily used as a refined metal, with two-thirds of global output being put towards the production of stainless steel. The aerospace industry prizes nickel for its resistance to corrosion, and uses it in spades as a component of super alloys. The metal is also used in coins, catalysts and chemicals, rechargeable batteries, foundry products and plating. As stainless steel is the largest source of demand for nickel, nickel demand is largely fueled by developing countries in the midst of infrastructure expansions.

According to the International Nickel Study Group, electric vehicle demand will represent just 3 percent of nickel demand in 2018 — that's compared to the two-thirds of supply that goes toward stainless steel. However, as the popularity of electric vehicles continues to grow, the sector is expected to account for an increased amount of nickel demand. That's because the lithium -ion batteries that power these cars require nickel, and could need increasing amounts of the metal in the future. In fact, analysts believe that by 2025 batteries will account for 500,000 to 600,000 tons of demand per year; current annual nickel demand stands at 2.1 million tons.

We believe the deficit of Nickel will continue in 2018 also and that average price of Nickel in 2018 will be higher than in 2017.The average price of 2017 was $10800 in LME and & Rs 697 in MCX .The break of $10800 in LME futures on the upside has marked the long term reversal of Nickel Prices. It broke the multiyear downward sloping trend line from 2009-2017 as we see on the below chart and now it has entered the bull market for atleast next few years.
What's on the chart?
On the two charts below, the lower chart section is of Nickel MCX prices which has bottomed out at 560 from the long term perspective .As per the chart the "double bottom" formation seen on the chart confirms the reversal of the commodity and confirm the end of downward correction. The neckline strong support now lies at 750 region and also at 780 as seen on the chart .Till the time these levels are holding the long term 1 year projection seen intact for a move to Rs 1100 .Immediate resistance is seen at 850 levels which needs to be broken for a clean and swift move towards our target .Hence some consolidation play will continue between 780-850 mark before breaking out of 850 towards our prime long term target of Rs 1100 levels by the year end or early next year.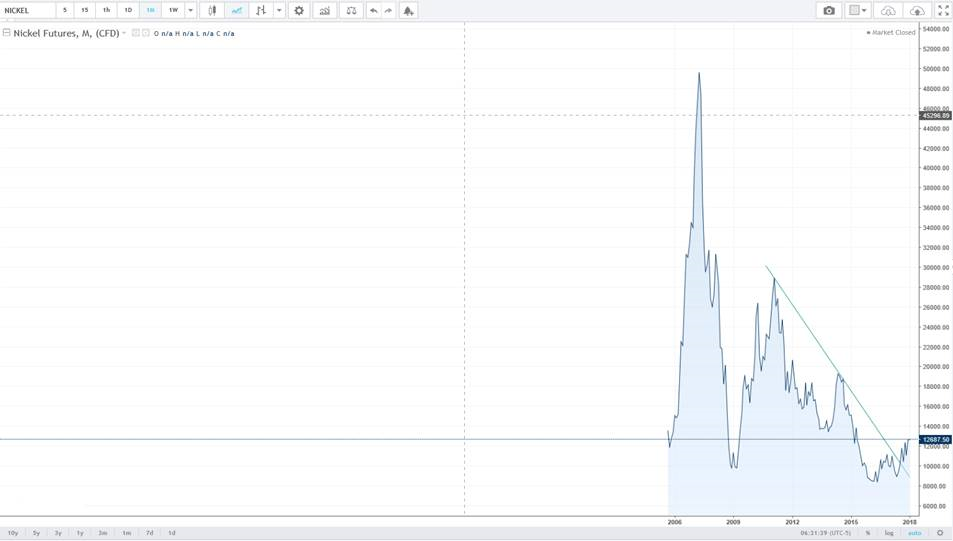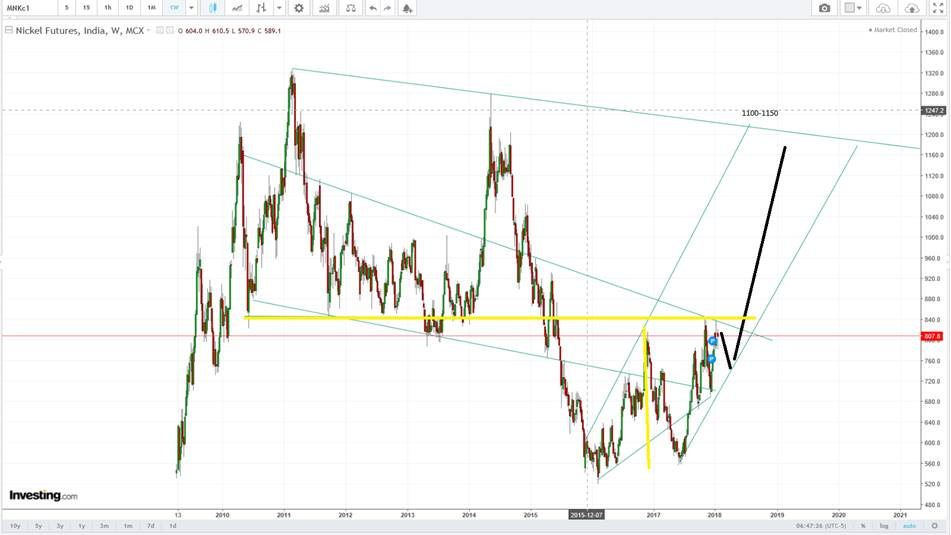 Share this post?