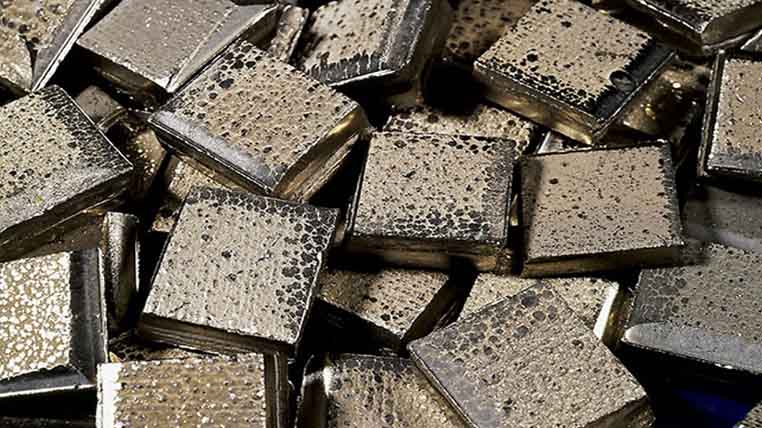 09 July 2018
Copper
Copper has fallen more than 12% in just couple of weeks. As seen on the chart support at 425-427 is quite strong and it's expected to hold in the near term with chances of bounce back from here till 448-453 levels from where we would expect the selling to resume again for a deeper fall. Technically break of 427-430 level will be required for continuation of downward trend else we expect the prices to recover from here in next few session. On the daily chart a spinning top is formed showing indecisive market at these levels and with positive divergence seen in RSI in the 4 hourly chart we expect the price to rise sooner than later. Buy here around 430 with SL at 425 and target of 448 in coming few trading sessions.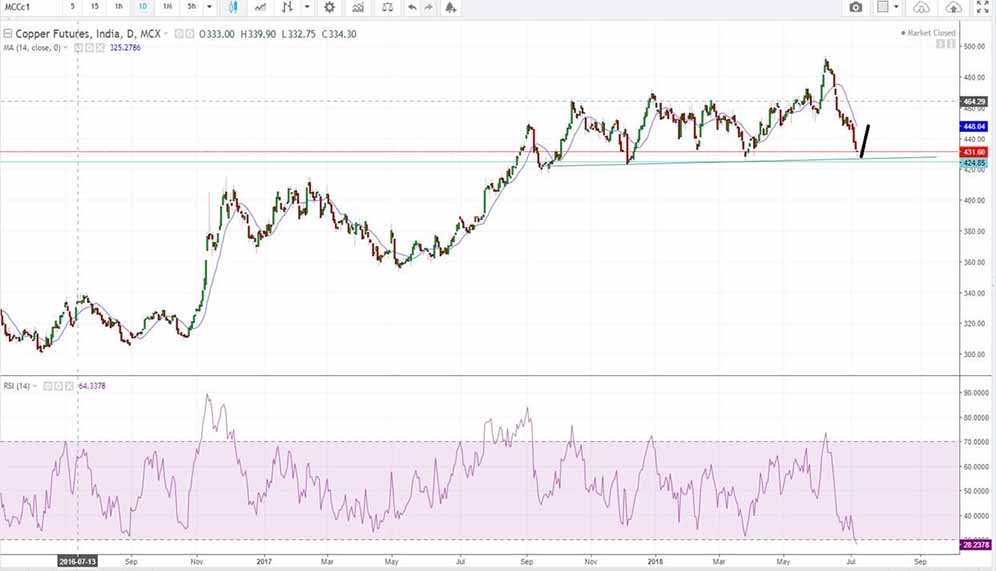 Zinc
Zinc had broken the crucial trend line support around 204-208 levels in last week of June which made it very bearish and hence it has fallen by 11% in very short time since then. It looks to have bottomed out yesterday and quite possible that the prices will make first attempt to test near term resistance of 194-195.A break of this level will open doors for 204-208 in coming weeks which will act a major resistance and prices will be expected to fall again from there. A deeper pull back cannot be ruled out from 204-208 levels. On the daily chart a morning start formation was made yesterday will validates our view for a possible bottoming out in the Zinc prices in the short term.185 is also supported by a downward channel formation as seen on the chart and with positive divergence from hourly charts the prices is expected to recover from next week for the target mentioned above. Buy at 187-189 with SL at 184.50 with first TP at 194 and second TP at 203.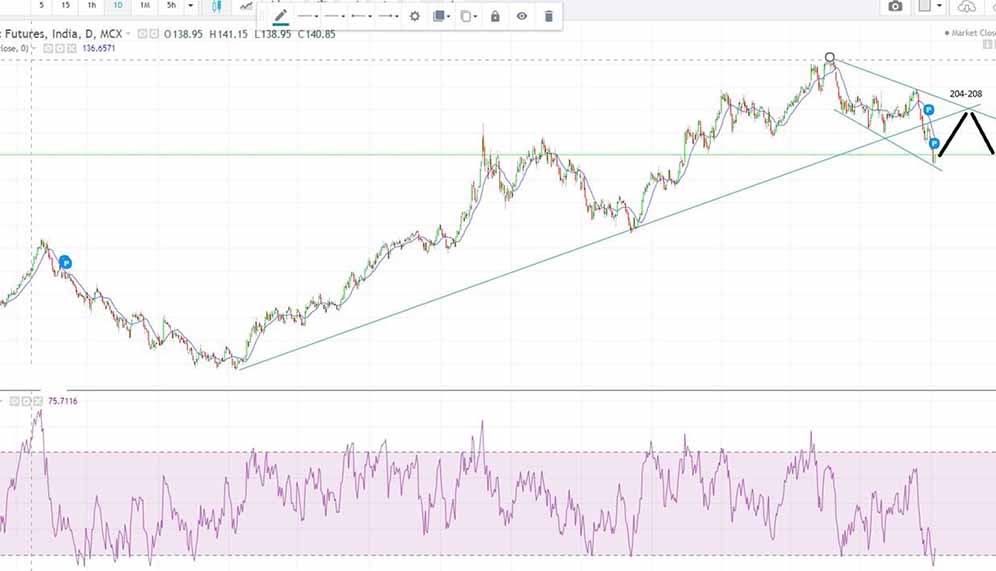 Lead
Lead has been consolidating within the 172-155 levels quite some time and inspite of sharp fall in other commodities it has managed well to hold. As seen on the chart the price action has been confined between 155-172 and till the time 155-157.50 levels hold its very much expected to bounce again towards 170-172 levels in coming weeks. If on Monday 163 is broken then immediate climb towards 168 will be seen else a drop to 157.50 is expected before a bounce to 168.Buy at 157.50 with Sl at 154 and TP at 168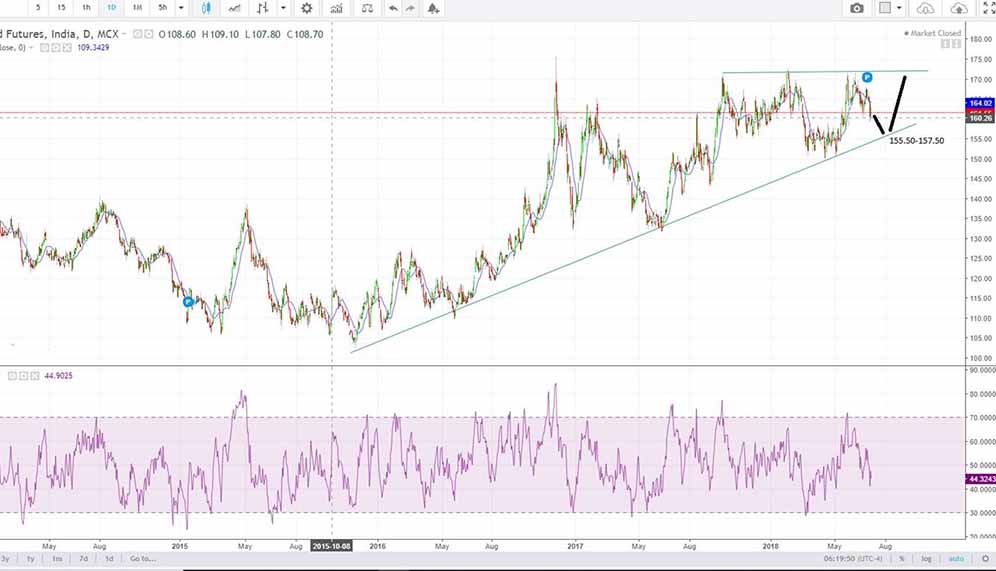 Share this post?