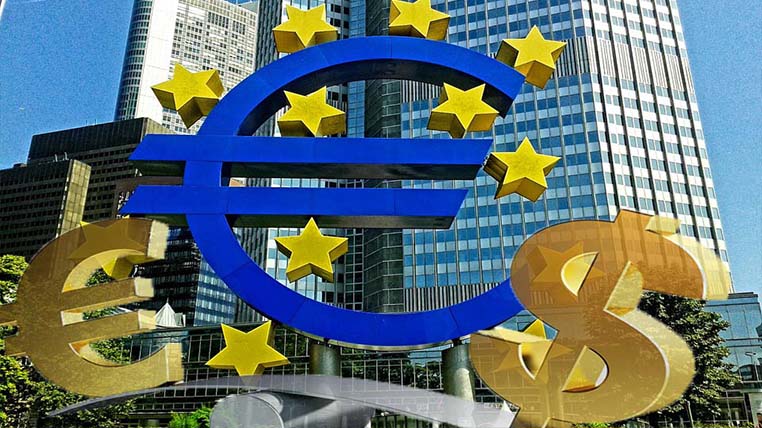 18 June 2018
Last week has been quite an eventful week for the currencies.First we had the Euro in its free fall after ECB and chief Draghi's remarks on post policy meeting press conference and secondly the ongoing trade war between the US and China dominated the news headlines sidelining important FED FOMC meet .
EURUSD pair fell nearly 2.5% since ECB's rate announcement . The ECB was widely expected to announce end of QE and in this regard it didn't disappoint. The Governing Council now expects net purchases under the asset purchase programme (APP) will continue at the current monthly pace of €30 billion until the end of September, before being reduced to €15 billion from October and finishing at the end of December. However, the biggest surprise was the ECB's outlook for interest rates, which was quite dovish. The central bank has stated it will keep interest rates unchanged at least until summer of 2019 and in any case for as long as necessary.
Following the ECB policy decision, the EUR/USD dropped from a high of 1.1850 to a low so far of 1.1550. That's more than 300 pips! .However, for the resumption of the bearish trend to be confirmed, the bears will require a break below the most recent swing low. Specifically, a decisive move below 1.1550 is required to confirm the recent EUR/USD recovery was just a pullback in what is a bearish trend. Otherwise the false break pattern that had been created at the end of May will remain technically valid. In any case a move back above 1.1850 would end the bearish bias which looks unlikely at the moment and at the most now the broken 1.1730 is now the most important short term resistance for the bears to defend and we expect the pair to test selling pressure between 1.1650-1.1700 levels.Hence it will be prudent to keep selling on rallies between 1.1650-1.17 levels with a stop loss above 1.1730 for a target of 1.1450.
In EURINR the pair has managed to break the medium term trend line which started from 68 to 81 levels as seen on the charts and have entered the bearish phase after breaking the trend line support of 80.it is now expected to stay within range of 78.50 to 79.50 in the very short term with chances of slipping to 77 on break of 78.50 in coming weeks.On the upside good selling interest will revive at 79.50-79.85 levels. Hence exporters are advised to sell around 79.50-79.85 levels exposure for 1-6 months .
Whats on the charts?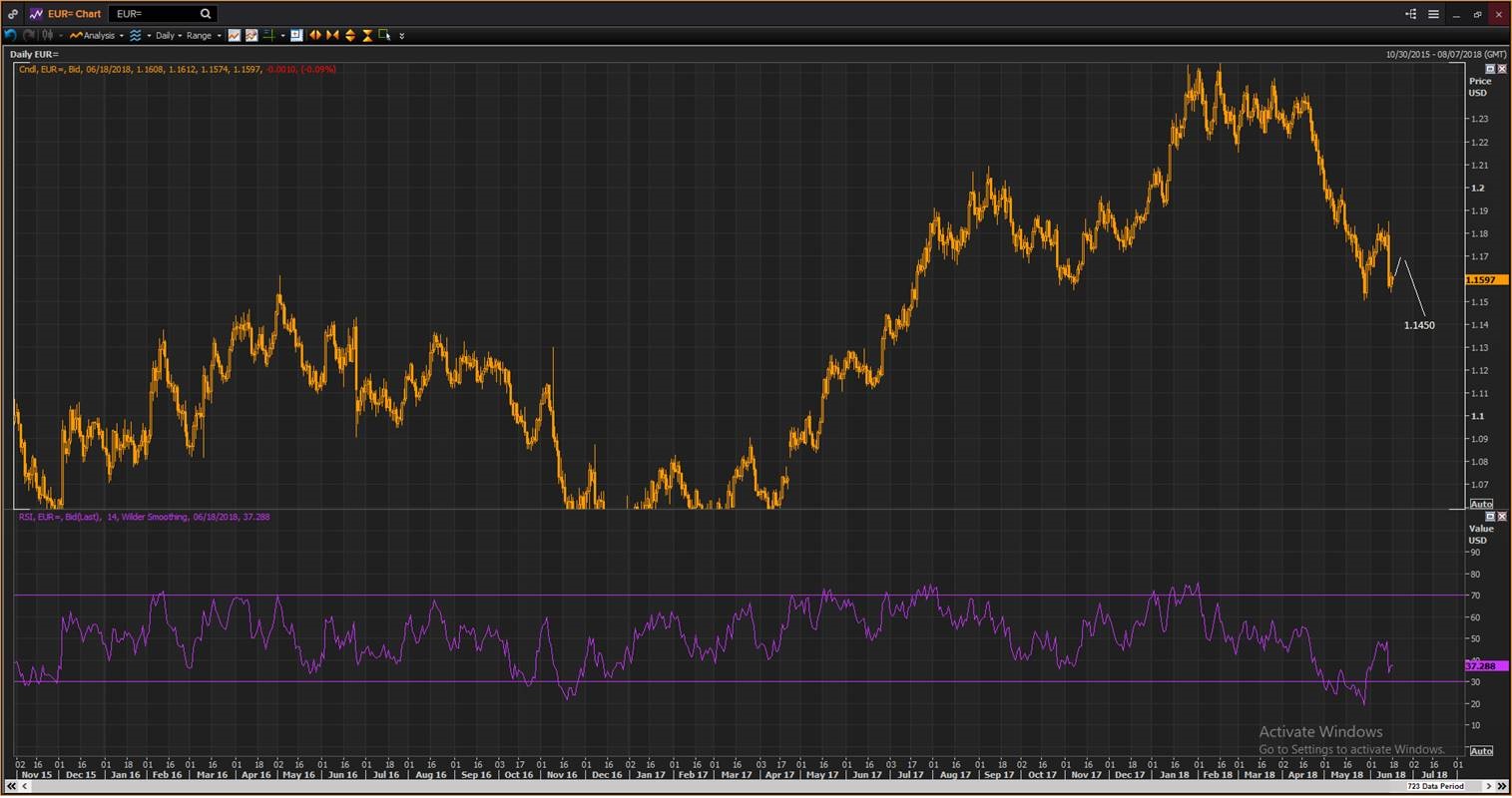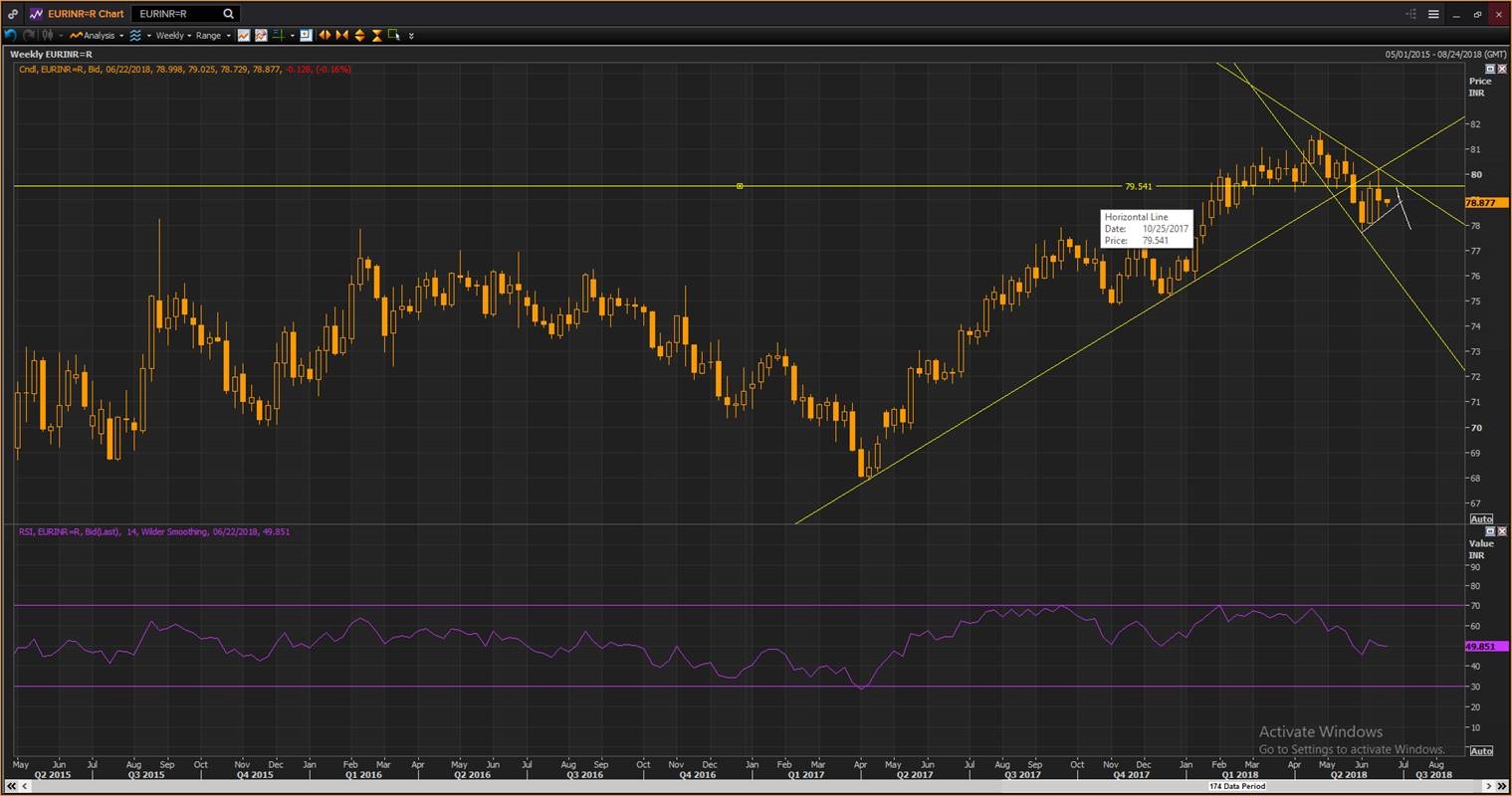 Disclaimer: This report has been prepared by the research team and information contained therein should not be considered as "research" as that term is defined by applicable regulations from the company and views referred will not be considered as binding on any client or individual. Information has been collected from sources believed to be reliable and in good faith by the research team , but no representation or warranty, expressed or implied, is made as to their accuracy, completeness or correctness. The information may include opinions, estimates, indicative rates, terms, price and projections which reflect existing market conditions and are subject to change, modification or amendment without any prior notice and may vary from views expressed by other members and reports of the company. While care has been taken in compiling this publication, RouteForex, is unable to take any liability for the accuracy of its contents or any consequences of any reliance which might be placed on it. For details, contact us at, dealing desk on +91-011-29870614/13.
Share this post?