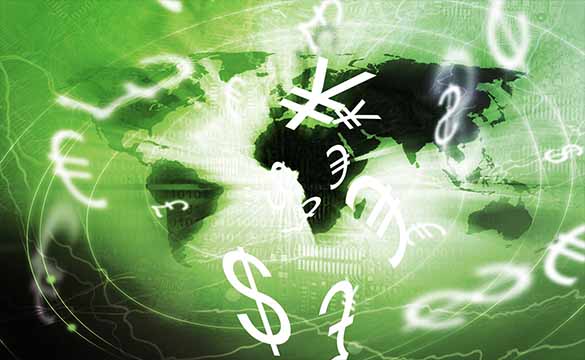 9 May 2018
As seen on the weekly chart below, USDINR is trading at very crucial level around 69.85 levels which is near major downward sloping trend line coinciding at 70 level and 38.2 % Fibonacci Retracements of 63.19 to 74. According to downward slope, resistance level is decreasing gradually. Prior to this it has already had one failed attempt to break 38.2 % retracements level but if this time it succeeds to breaks than trading zone will be shifted which means resistance level will be shifted into support level and according to Fibonacci the target would be around 71.60.
2nd chance is that if it comes down by touching the resistance level or reverses from current price then target would be around 68.70 which is 50% Fibonacci retracements of 63.19 to 74.46. As in Technical charts before confirmation of any trend we should use indicators and oscillators to support our conviction.
Now after looking globally fundament factors and Indian general election we are expecting that this is the peak in USDINR and we are looking for reversal from 69.85 to 69.95 range with first target price of 68.70 and 2nd is 68.40 which is two times low in the Mar 2019 and Apr 2019.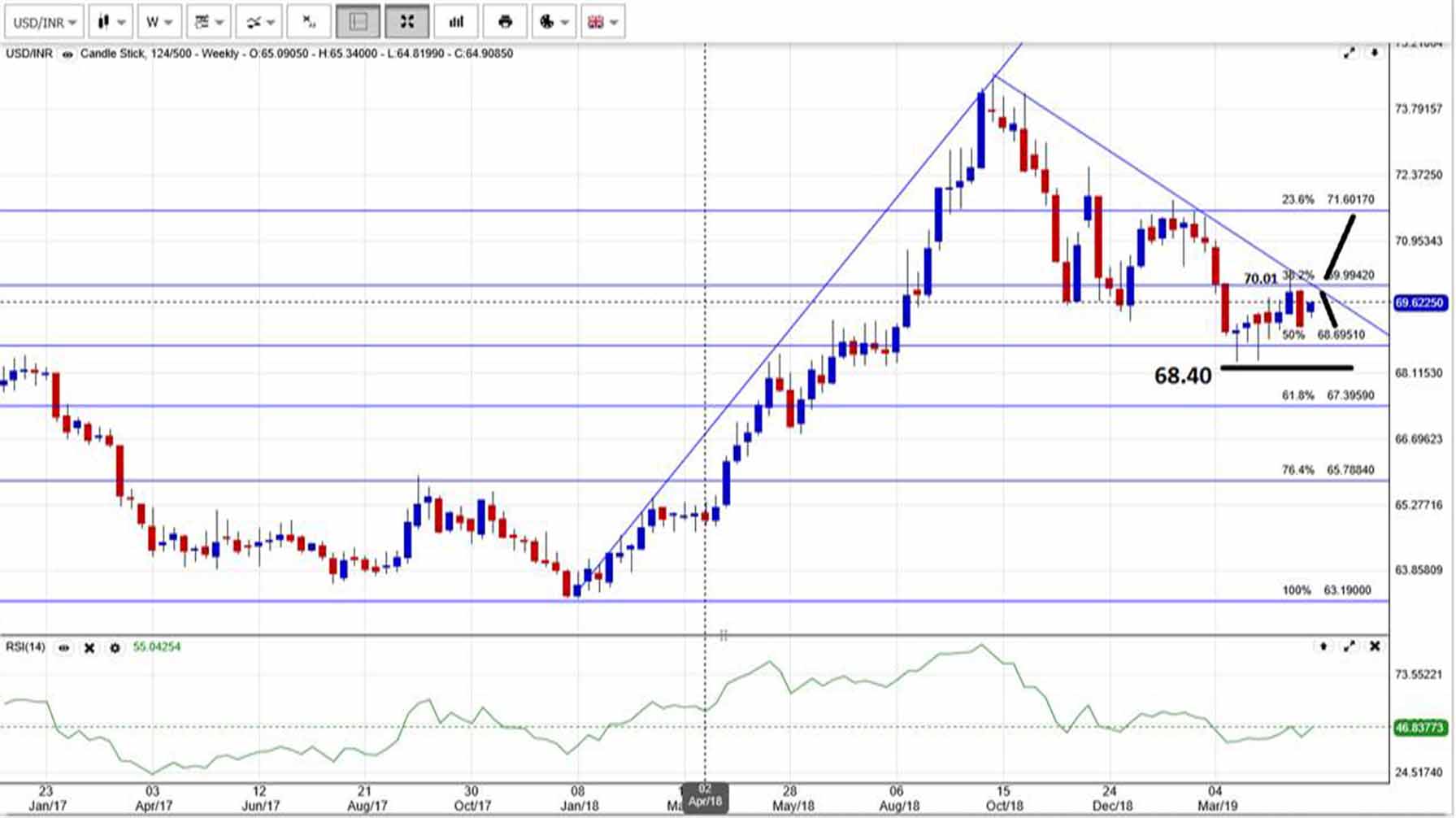 Disclaimer: This report has been prepared by the research team and information contained therein should not be considered as "research" as that term is defined by applicable regulations from the company and views referred will not be considered as binding on any client or individual. Information has been collected from sources believed to be reliable and in good faith by the research team , but no representation or warranty, expressed or implied, is made as to their accuracy, completeness or correctness. The information may include opinions, estimates, indicative rates, terms, price and projections which reflect existing market conditions and are subject to change, modification or amendment without any prior notice and may vary from views expressed by other members and reports of the company. While care has been taken in compiling this publication, RouteForex, is unable to take any liability for the accuracy of its contents or any consequences of any reliance which might be placed on it. For details, contact us at, dealing desk on +91-011-29870614/13.
Share this post?