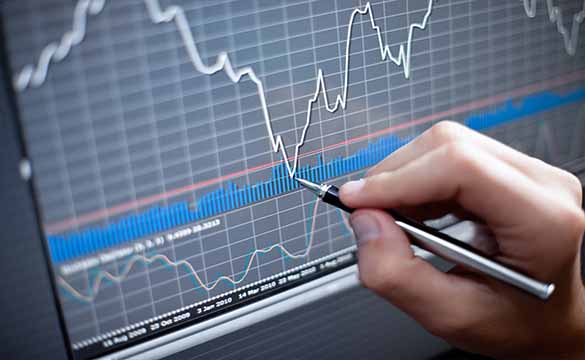 18 March 2019
The ECB admittedly surprised everyone by delivering an all-round dovish message in their ECB meet on 7th March . First of all, contrary to our call, the ECB announced a liquidity injection with a new 2Y TLTRO3 starting in September 2019. Second, the ECB surprised markets by also extending the forward guidance on rates and now expects these to remain at current levels 'at least through the end of 2019. Third, growth and inflation forecasts were taken down across horizons, and it is clear that the Governing Council is much less convinced by its previous narrative and has opened the door for further easing. As highlighted earlier , on the back of this we have changed our ECB rate expectations: we now forecast no interest rate changes to either of the ECB's key interest rates over our forecast horizon for the next 12M (vs a first hike in Dec-19 previously).
The ECB clearly took us by surprise in their ECB meet and as the expectation of a 2019 hike was a pillar of our bullish EUR/USD view this year we have changed our EUR/USD view accordingly . Near term, we now expect EUR/USD to drift somewhat below the 1.12 mark. With the risk of pockets of USD strength from renewed pricing of Fed hikes and a trade deal that will not provide much imminent support, this opens the possibility for a EUR/USD move towards 1.10 out to a 3M horizon. In the medium term (beyond 3M), we expect EUR/USD to stabilize and move back into the 1.12-1.15 range and stress that any drift higher will be limited, with upside mainly deriving from positive spillover to the euro area from a turn in the global (China) cycle. Our new forecast profile for EUR/USD thus reads 1.11 in 1M, 1.13 in 3M (previously 1.15), 1.15 in 6M (previously 1.20) and 1.17 in 12M (previously 1.25).
On the other hand break of 70.30 lower in USDINR pair has made rupee outperforming all other currencies and has broken all major support driving EURINR to 1 year low. As seen on the chart EURINR broke the medium term Head and shoulder formation on the chart with neckline at 79-79.50 levels. Hence any upward move now will find still resistance at 79-79.50 with downside open for 75-72 in 3-6 months' time. We expect EURINR can move to 72-73 mark within 1 year.
In the short term EURUSD has been trading in a downward slopping channel as shown in 3rd chart and good selling interest can revive from 1.1360-1.1365 levels for a target of 1.1175.Only a break above 1.1365 can push it higher towards 1.1405-1410 but overall medium term trend stays bearish.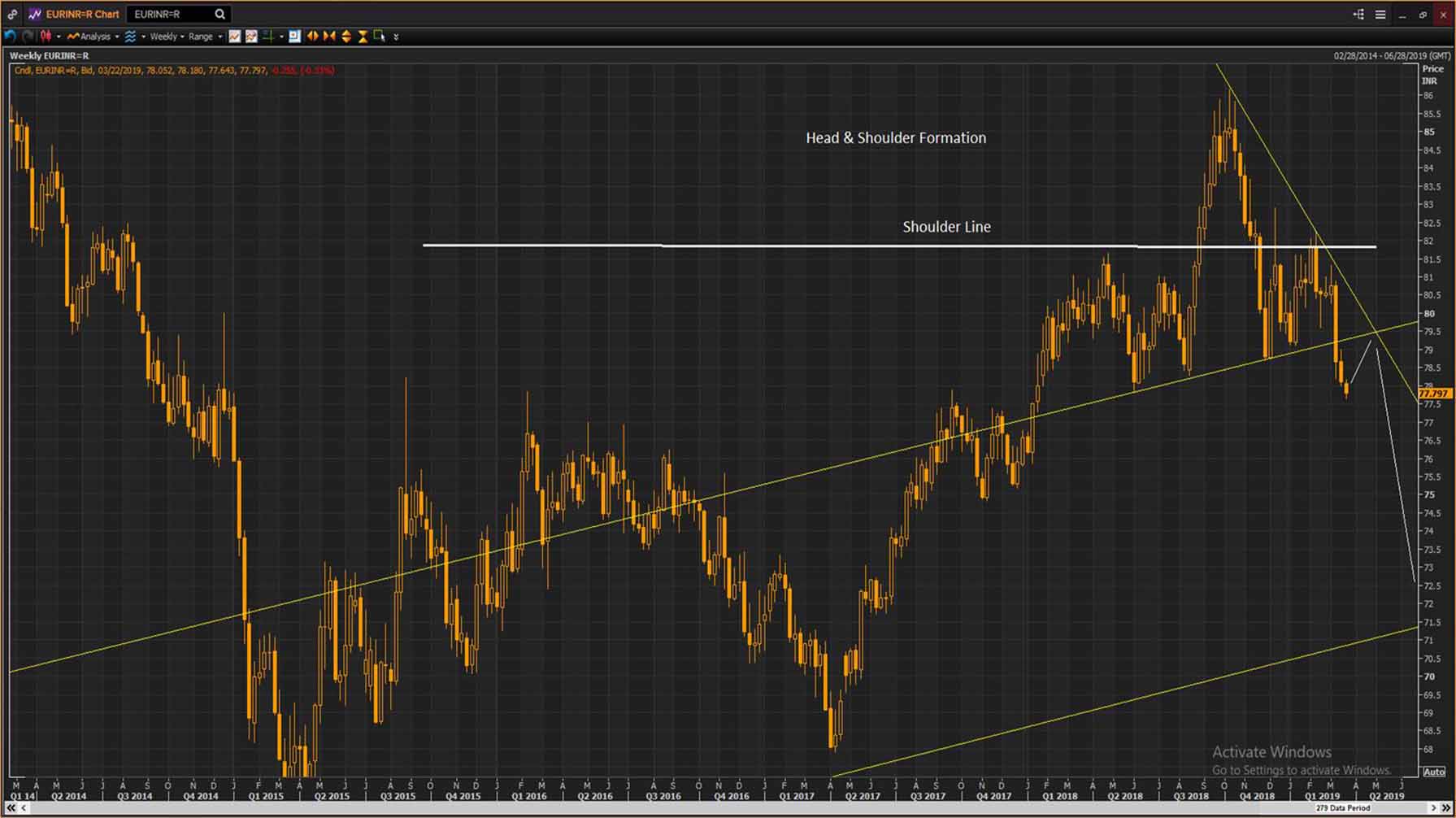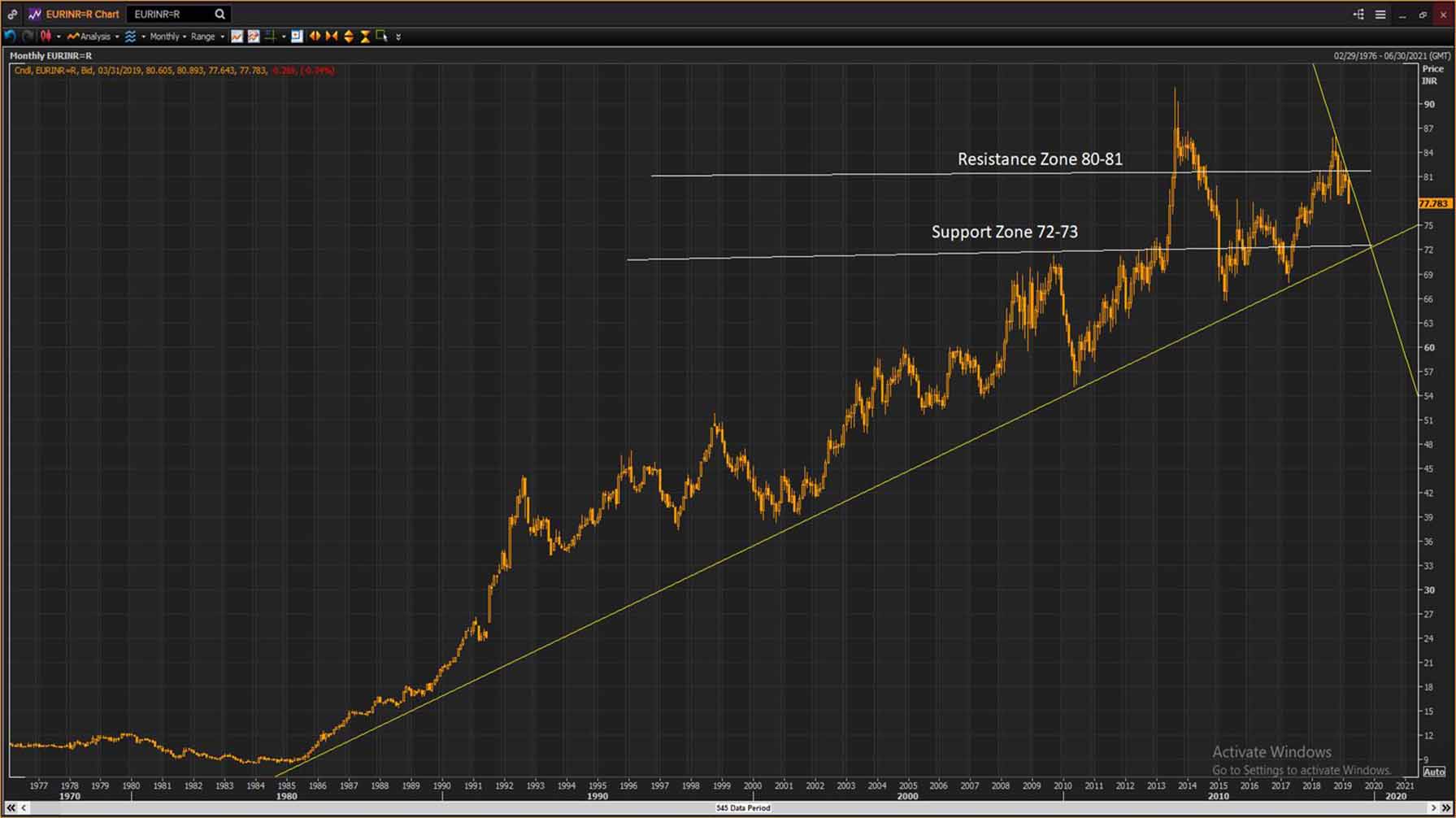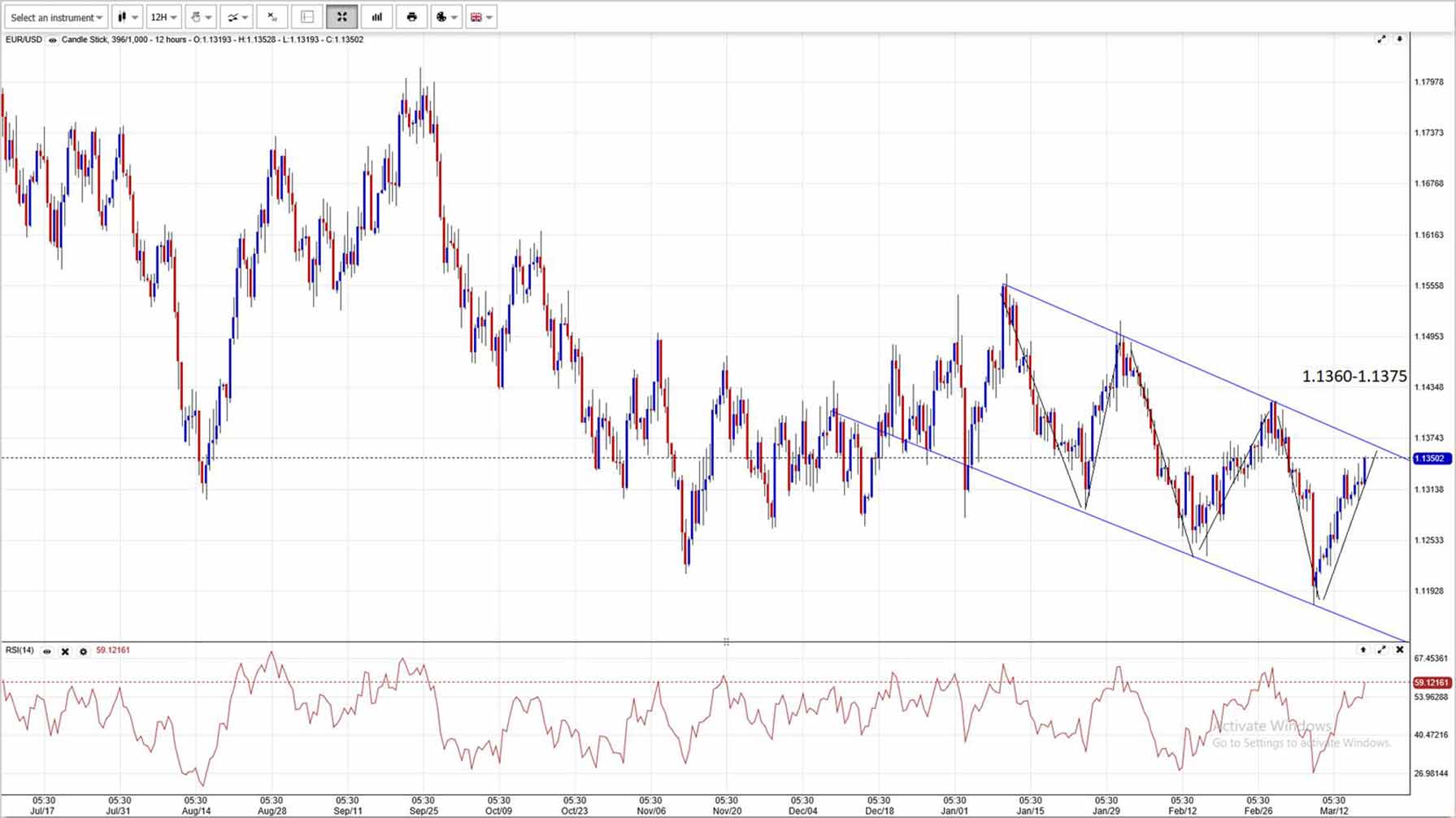 Disclaimer: This report has been prepared by the research team and information contained therein should not be considered as "research" as that term is defined by applicable regulations from the company and views referred will not be considered as binding on any client or individual. Information has been collected from sources believed to be reliable and in good faith by the research team , but no representation or warranty, expressed or implied, is made as to their accuracy, completeness or correctness. The information may include opinions, estimates, indicative rates, terms, price and projections which reflect existing market conditions and are subject to change, modification or amendment without any prior notice and may vary from views expressed by other members and reports of the company. While care has been taken in compiling this publication, RouteForex, is unable to take any liability for the accuracy of its contents or any consequences of any reliance which might be placed on it. For details, contact us at, dealing desk on +91-011-29870614/13
Share this post?