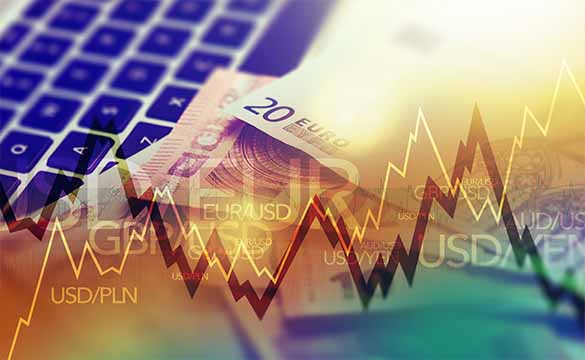 13 March 2019
The price of crude NYMEX oil continues to find support from growing expectations that the ongoing productions cuts from the OPEC and some allies outside of the cartel are helping to rebalance the market. The ongoing situation in Venezuela is providing additional tailwind support. Consequently, oil market participants are paying less attention to rising US (shale) oil production and concerns over slower demand growth. With the US winning market share from the OPEC, the cartel's influence on prices will likely diminish further in the long term. These concerns may come back to haunt the markets at some later point in time, but right now the focus is elsewhere.
As a result of the above fundamental drivers, while the buyers on WTI continue to step in and provide short term support for a likely target of $65-$68. That's why, we can see on below Monthly chart Simple Moving Average 50-day has been broken and the slope of this moving average is now marginally positive, objectively telling us that near term trend is likely bullish. The price has been trading in a narrow range within 55.00 – 57.85 over the last three weeks. But here the important part will be to see the long term price target for the commodity.
As seen on the chart the long term downward sloping line had intersected twice, first around 108 levels and next at 77 levels followed by likely next resistance at 65-68 levels which we expect to hold for long term view. We would expect in medium to long term this price will hold and will bring the crude NYMEX price lower to $ 27 mark anywhere between 1-1 1/5 years from now. The momentum indicators on the long term is still showing bearish sign. Hence any marginal uptick in coming months towards 65-68 or may be 70 should be a good opportunity to sell crude for price target of $27 in long term.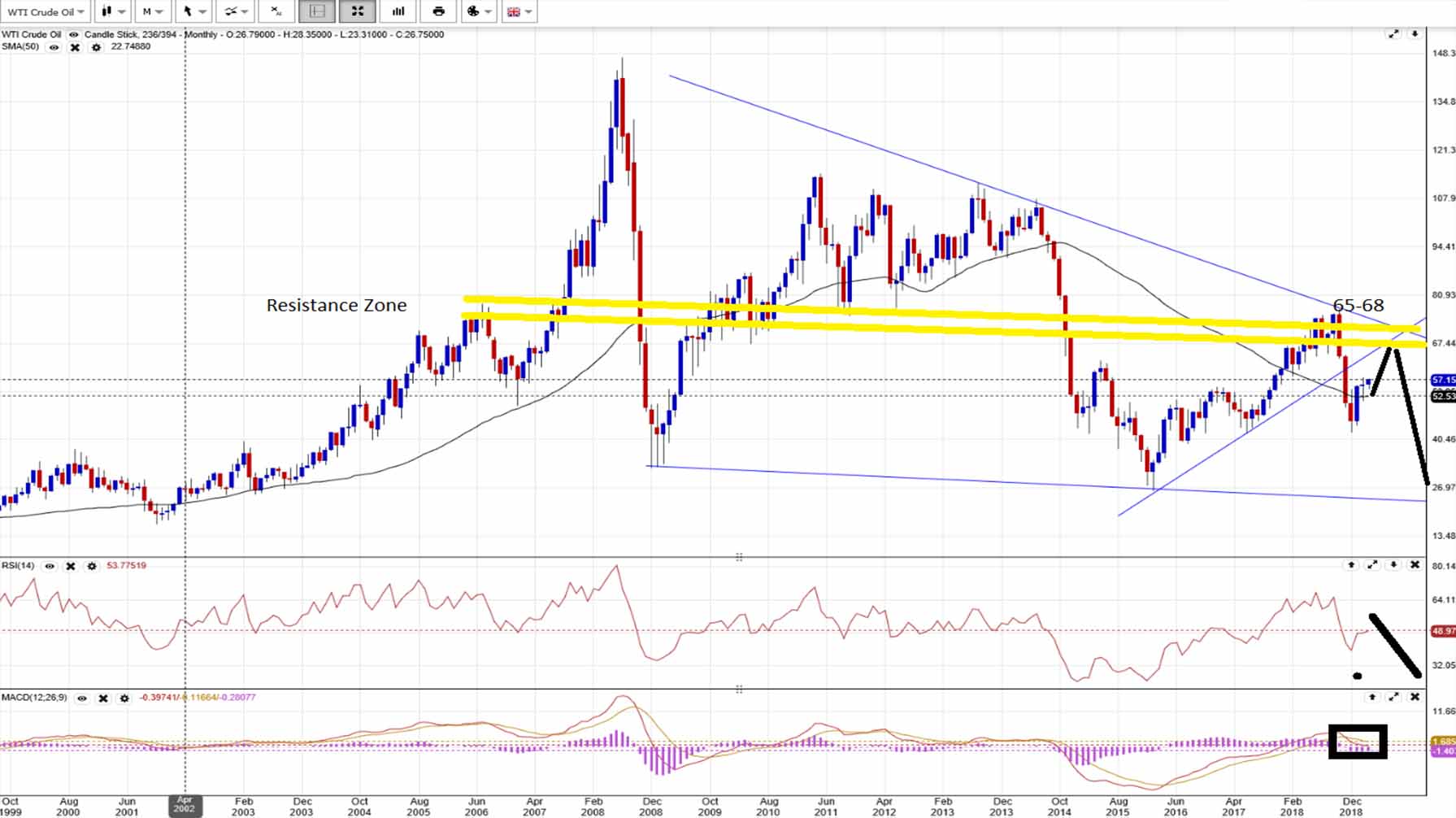 Disclaimer: This report has been prepared by the research team and information contained therein should not be considered as "research" as that term is defined by applicable regulations from the company and views referred will not be considered as binding on any client or individual. Information has been collected from sources believed to be reliable and in good faith by the research team , but no representation or warranty, expressed or implied, is made as to their accuracy, completeness or correctness. The information may include opinions, estimates, indicative rates, terms, price and projections which reflect existing market conditions and are subject to change, modification or amendment without any prior notice and may vary from views expressed by other members and reports of the company. While care has been taken in compiling this publication, RouteForex, is unable to take any liability for the accuracy of its contents or any consequences of any reliance which might be placed on it. For details, contact us at, dealing desk on +91-011-29870614/13.
Share this post?