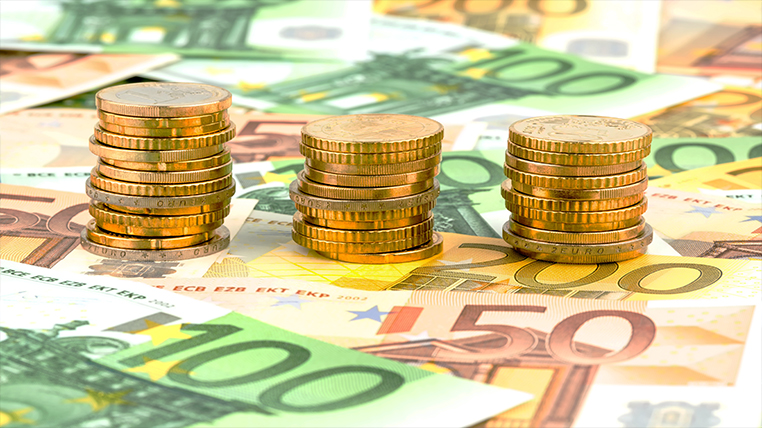 11 January 2018
Risk appetite dominated the markets in the first week of Jan with global equities having a stellar start to 2018. Dollar attempted to rebound multiple times but failed. Non-farm payrolls data were solid even though the headline number missed expectations. But it nonetheless gives no push for Fed to quicken it's rate path. GBP/USD's rise from 1.3038 resumed by taking out 1.3549 and reached as high as 1.3612. As a temporary top was formed, initial bias is neutral this week first and it's expected to trade between 1.3612 and 1.3420 as the trend line support which is seen on the chart. As long as the trend line support holds market will look for another jump and test crucial resistance of 1.3650 and if that breaks it will resume medium term rise from to 1.40 levels.
In case of GBP/INR the pair is consolidating and formed a "triangle formation" and very soon which can be as early as next week the future course of pound will be clear for everyone. Break of 86.70 can take it back to 90+ levels last seen in June 2016 however a sustained break below 85 support may take it back to 80 again. So a break out is on the cards. Keeping the medium term outlook and support seen in RSI and other momentum indicators it's expected that in next 2-3 months pound will look to test the mark of 90 .Exporters may keep a stop loss of 85 and may hold to any selling for a target of 90.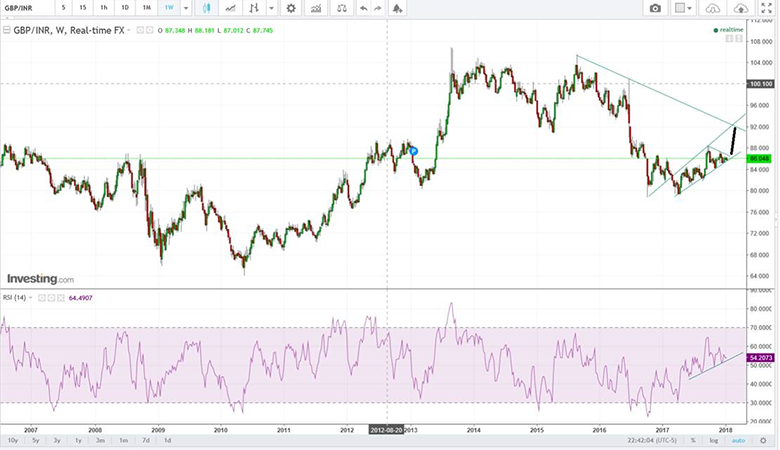 Disclaimer: This report has been prepared by the research team and information contained therein should not be considered as "research" as that term is defined by applicable regulations from the company and views referred will not be considered as binding on any client or individual. Information has been collected from sources believed to be reliable and in good faith by the research team , but no representation or warranty, expressed or implied, is made as to their accuracy, completeness or correctness. The information may include opinions, estimates, indicative rates, terms, price and projections which reflect existing market conditions and are subject to change, modification or amendment without any prior notice and may vary from views expressed by other members and reports of the company. While care has been taken in compiling this publication, RouteForex, is unable to take any liability for the accuracy of its contents or any consequences of any reliance which might be placed on it. For details, contact us at, dealing desk on +91-011-29870614/13.
Share this post?