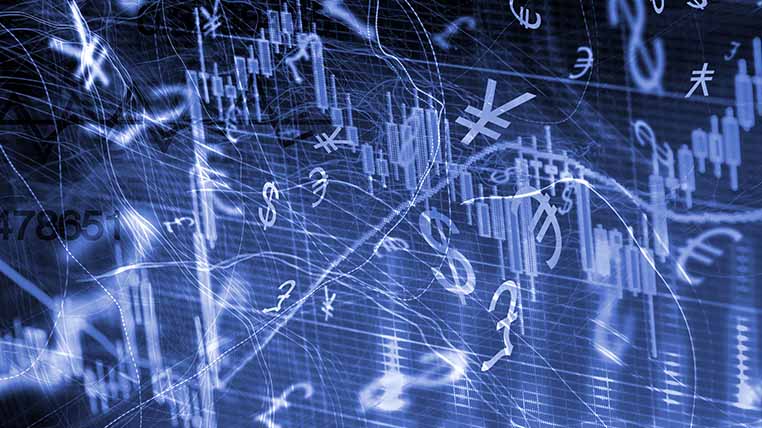 29 Sept 2017
IN government came to respite in favour of Rupee , after Subhash Garg, the economic affairs secretary yesterday clarified after the market hours that the government will stick to its budgeted fiscal borrowing. Indian government bonds jumped to a more-than-a-week's high after the federal government stuck to its budgeted market borrowing. Bonds had fallen earlier this week amid concerns that the government may borrow more to fund additional spending needed to boost economic growth, which slowed to a three-year low in April-June. Meanwhile, India will also hike the limit for foreign investments in government bonds by 80 billion rupees from Oct. 3 as part of a plan to stagger increase in limits. The limits for foreign investment in state development loans will also be increased by 62 billion rupees for the quarter.Hence rupee rose back to 65.28 levels today on expectations of higher capital inflows into the government debt.

Whats on the chart?

In our last outlook we had hinted that if 64.75-64.85 level is breached the move to 65.50 will be very fast. That's what happened rupee quickly moved just not to 65.50 but made a high of 65.89 yesterday and closed at 65.50 levels yesterday. Today the pair made a gap down opening at 65.33 to currently trade at 65.45 levels. Some consolidation will be seen in the very near term with downward biased with first good support at 65.15-65.19 now and on the upside resistance will be seen at 65.75-65.85 levels. If 65.15-65.19 levels are breached which it could and can't be ruled out good buying and strategic buying opportunity will be there at 64.75-64.85 levels after which we expect the rupee may continue to weaken again towards 66-66.50 levels gradually towards the month of November.

So what an exporter and import should do?For the importers 10-20% of the hedge can be built around 65.15-65.20 levels and wait and watch of that levels breaches or holds.If we get to see 64.75-64.85 levels then ideally importers should completely hedged their near months exposure on the other hand exporters may gradually start hedging at 65.75-65.85 levels partially and then around 66.10-66.40 levels for their coming month exposure.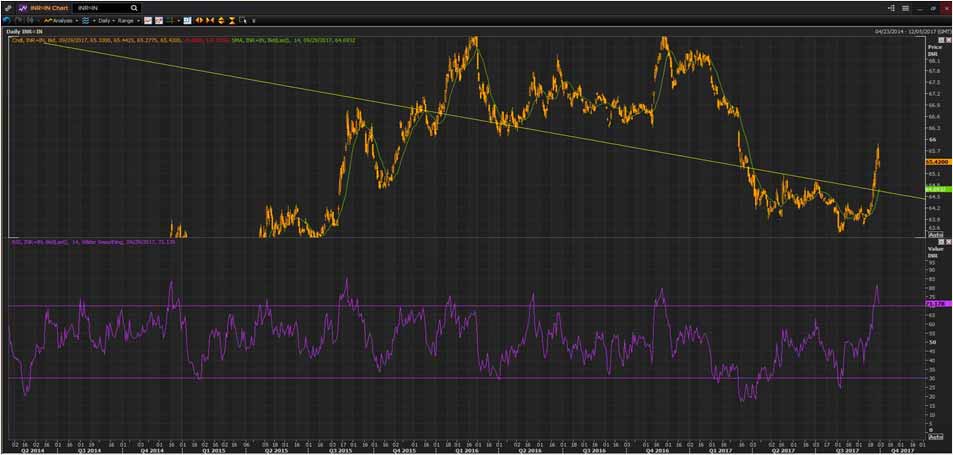 Share this post?