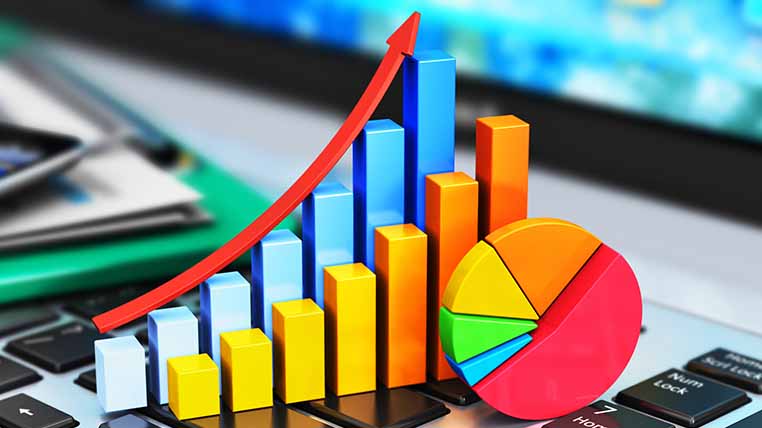 02 Sept 2017
In our last rupee outlook shared a week back we had shared that selling pressure will intensify around 63.95-64.05 levels which we actually saw throughout the week and moderately near term range play will be limited towards 63.75-64.35. Rupee made 3 attempts to break crucial support turned resistance at 64.05 however failed to do it and managed to close around 64.02 around weekly low of rupee.

In last 4 months ,India's stronger currency has become a threat for its growth aspirations, piling pressure on the central bank to aggressively intervene in the foreign exchange market. It has bought a net $13.18 billion from the spot foreign exchange market in January-June, compared with a net purchase of $5.13 billion in the same period in 2016.

The rupee has risen more than 6 percent this year against the dollar, snapping six consecutive years of depreciation, with the impact magnified by the decline of many competitors' currencies against the greenback over the same period.

That is weighing on an economy that is struggling to cope with disruption caused by ambiguous rules of a recently launched Goods and Services Tax (GST), and has yet to fully recover from Prime Minister Narendra Modi's crackdown on black money. An exports slowdown dented GDP growth by 2.6 percentage points in the last quarter. Overall economic expansion cooled to 5.7 percent in the June quarter, its slackest pace in more than three years.

While the rupee's surge is being driven by strong capital inflows lured by India's economic and political stability, it is making the country's exports less competitive and is also driving up imports, prolonging a slump in manufacturing.

What's on the chart?

As seen on the chart, we saw that good buying interest was seen around 63.65/63.85 and now with lower lows very strong support is seen at 63.88 levels which is expected to hold for some time more and give impetus for the pair to test 64.20 levels in coming days. After failing to break 64.05 levels it looks likely that market is converged between 63.88-64.05 and in next few days it may break past to test next minor resistance at 64.20-64.22 levels. If 64.20-64.22 levels breaks then we may get to see 64.65-64.70 mark also. On the downside break of 63.88 is need to change our stance overall global dollar recovery and strong RBI intervention may lead the pair towards 64.65 also .Its better if importers stay hedged for near term while exporters may continue to wait for better levels to sell over a fortnight.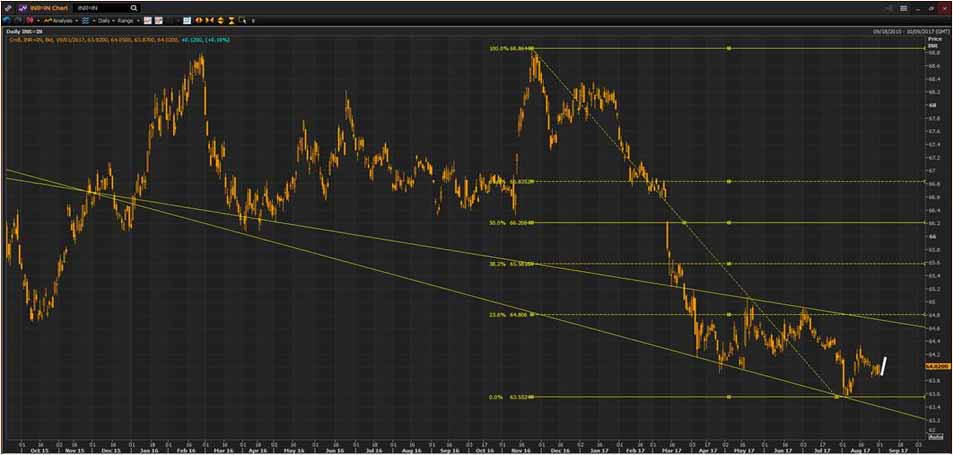 Share this post?