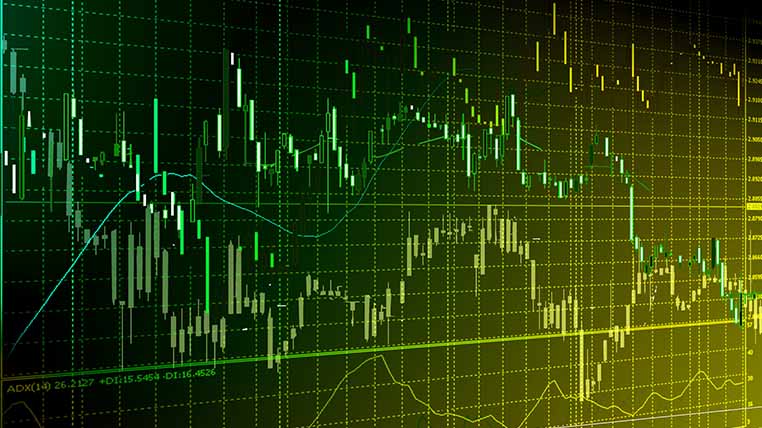 03 Feb 2018
USDINR posted its biggest weekly decline in 12 weeks against the dollar, as domestic sentiment took a beating following the next fiscal year's federal budget that was announced on Thursday. The main trigger point was when Finance Minister Arun Jaitley while announcing the federal budget , said it will target a deficit of 3.5% in this fiscal from 3.2% earlier while the economy will likely grow at 7.2%-7.5% in the second half of the current fiscal year. Inspite of higher crude oil prices and widening current account deficit rupee was resilient to cross 64 mark in last month which was supported by strong inflows on the debt ( FII ceiling was raised in December for Debt) and equity side while it found difficult to break past below 63.20-63.50 levels inspite of Global dollar weakness ( euro surging to multiyear high). Inherent weak domestic cues, higher crude, widening current account deficit and RBI intervention helped rupee to hold 63.20-63.50 levels and now with more set back from the budget and dollar recovery it's likely that in coming weeks rupee will decline to 64.50-64.60 levels.

What's on the chart?

As seen on the chart, pair was successful to break the short term trend line which was resisting the pair to go above 64 levels with trend resistance now at 63.80.As soon as it broke 63.80 rupee weakened to 64.18 and closed around 64 mark this week. For next week good buying interest will revive at 63.75-63.80 and selling interest around 64.15-64.20 levels. A break of 64.20 will pave the way for 64.50 in future which looks imminent where we would expect the pair to see good supply and selling interest. There is a strong resistance seen on a weekly chart at 64.60-64.70 levels as seen on the weekly chart below hence we are not expecting the pair to move above 64.65 levels which will hold any further rupee weakness. Exporters are advised to sell partially long term at 64.18-64.20 levels and remaining at 64.50 levels for the near term receivable while importers may look to hedge current month exposure around 63.75-63.80 levels. It will be important for the pair to hold 64.65 levels to check the long term rupee appreciation outlook.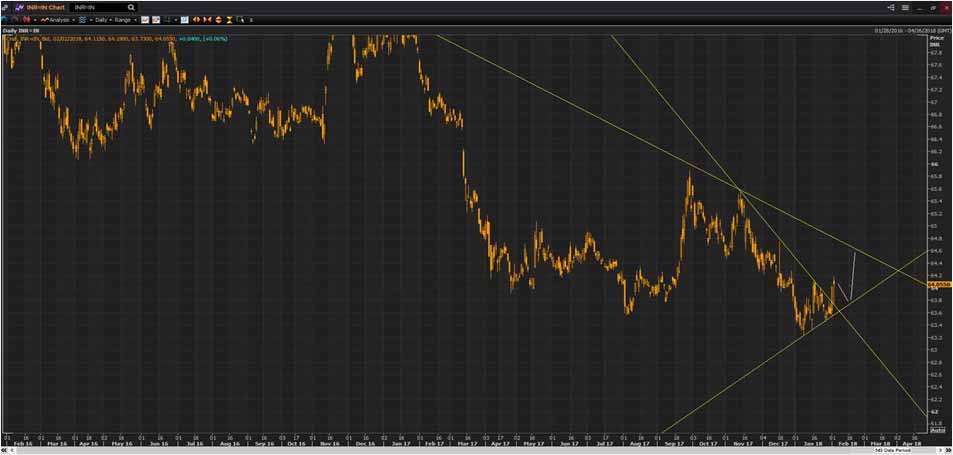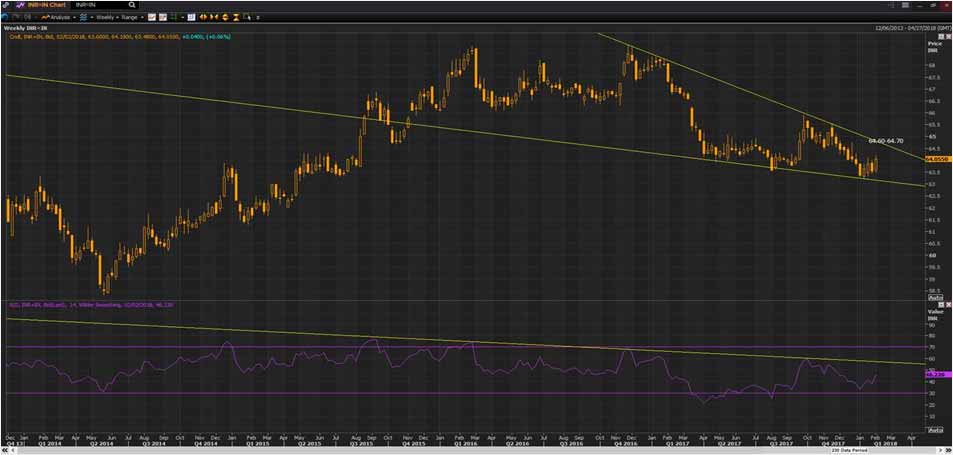 Share this post?