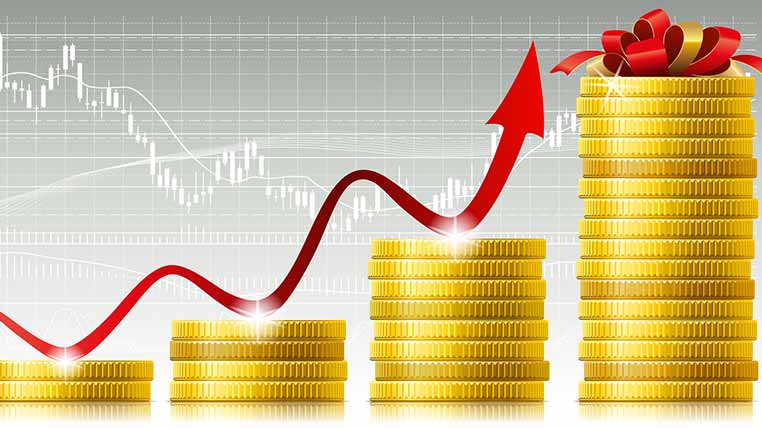 06 Dec 2017
It was a welcome surprise for everyone when Moody raised India's sovereign rating to Baa2 from Baa3 -- the lowest investment grade. The move has sent rupee appreciating and stock markets higher since then but as we moved on to the month of December , some uncertainty and event risk looms ahead keeping market cautious. First we have the Fed meeting on 13th and secondly the Gujarat elections. As we move forward towards this event its mostly that traders would like to unwind their position and stay light helping rupee to push back to 64.80-65 mark again.

So a depreciation bias remains on the rupee owing to sell-off in domestic equities, overseas investors pulling out funds ahead of year-end and concerns over Gujarat state elections. Global factors such as rate hike expectations from the Federal Reserve, progress in U.S. tax reforms are also there.

India's rate-setting Monetary Policy Committee today held interest rates steady at 6% as expected, as economic growth gathered pace and inflation quickened to a seven-month high. The six-member panel maintained its 'neutral' policy stance, but raised its inflation forecast for the second half of the year and retained its growth projection. It was a kind of non-event as it was widely expected by the market participant.

Technically, a close below 64.30 was required to confirm the rupee appreciation trend. As seen on the chart below a failure to close below 64.30 has formed a small double bottom formation( not a strong one though ) along with support line hinting that a bounce back from here to 64.80-65 is very likely and possibly 65.15 is also not ruled out.In coming weeks , the month of December rupee might stay range bound between 64.30-65.15 with either side breakout looks difficult until and unless Gujarat election results on 18th is a complete surprise for anyone. So between 64.30-64.40 there will be buying interest and between 64.75-65 levels there will be lot of selling interest.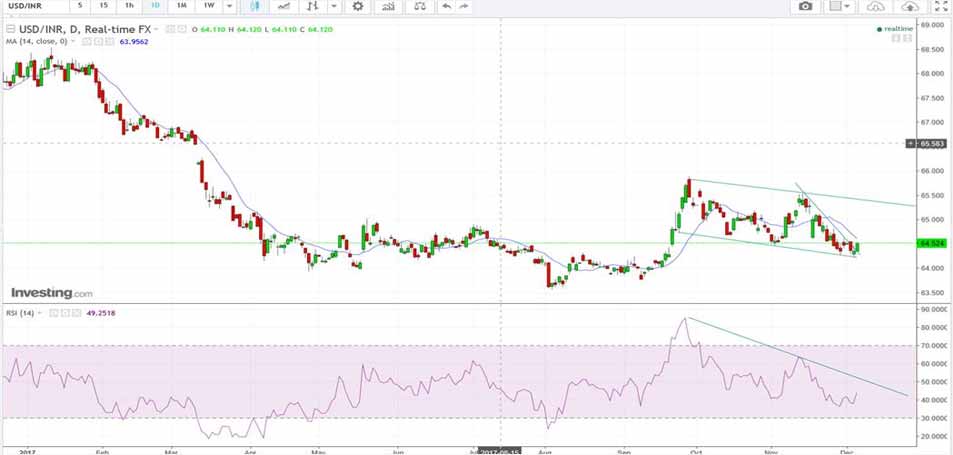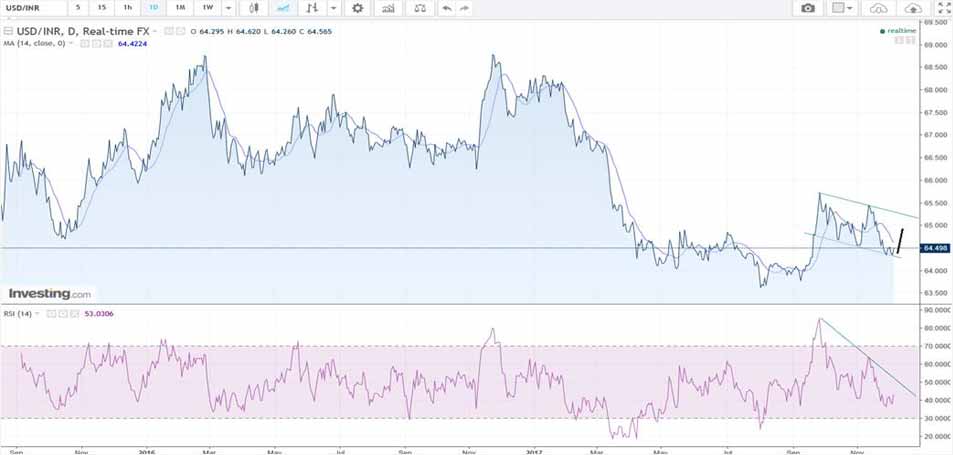 Share this post?