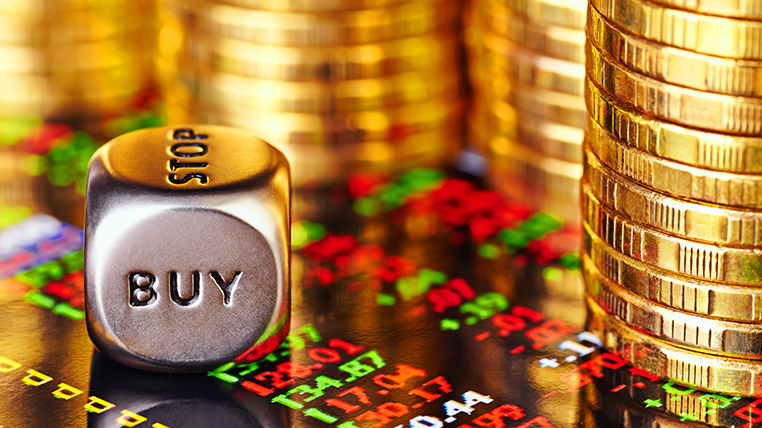 07 March 2018
Silver over last many years has lost its shine and has been gradually losing its value from more than 73600 in 2011 to today around 39000 today .It has lost its shine against gold as well. Many of us know, the gold/silver ratio (the price of gold divided by the price of silver) has touched 80 a number of times over the past 25 years. And it's never stayed there long. History shows this is the level at which silver is grossly undervalued compared to gold. Sooner or later the ratio falls to account for the large discrepancy between their prices. Here's an updated view of the gold/silver ratio since 1995, along with silver's gains after the ratio reversed from 80.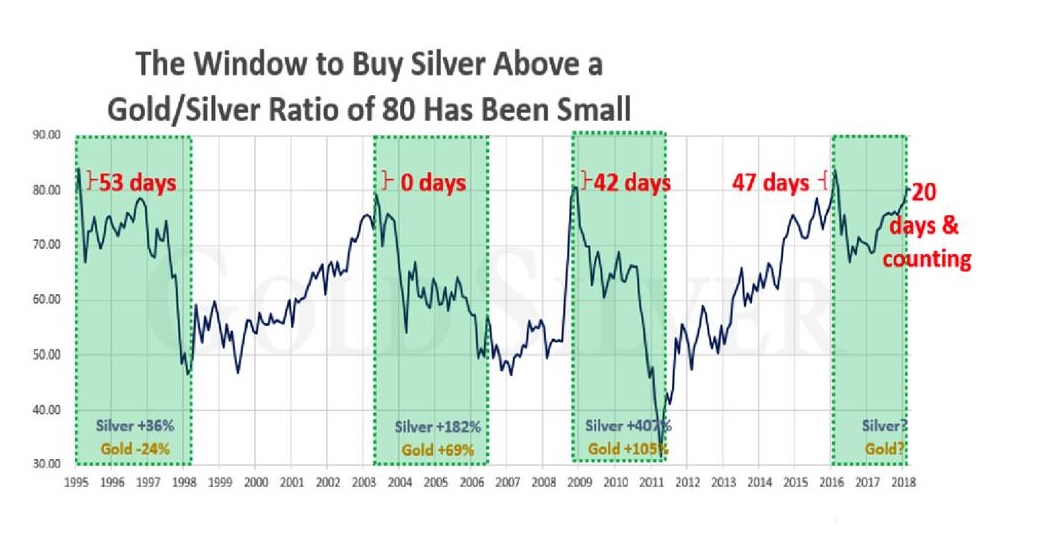 You can see how much silver has outperformed gold when the ratio falls. And that some of those gains have been big—two of them were measured in triple digits. You can also see that after dipping below 70 a couple times over the past two years, the ratio has returned to the 80 level (80.4 as of March 5). This pattern is similar to what it did in 1996. And in spite of a ravaging bear market in precious metals at that time, silver gained 36% over the next 14 months.

This is significant if you're a buyer because it means that the historical window to purchase silver at an undervalued price compared to gold has been small.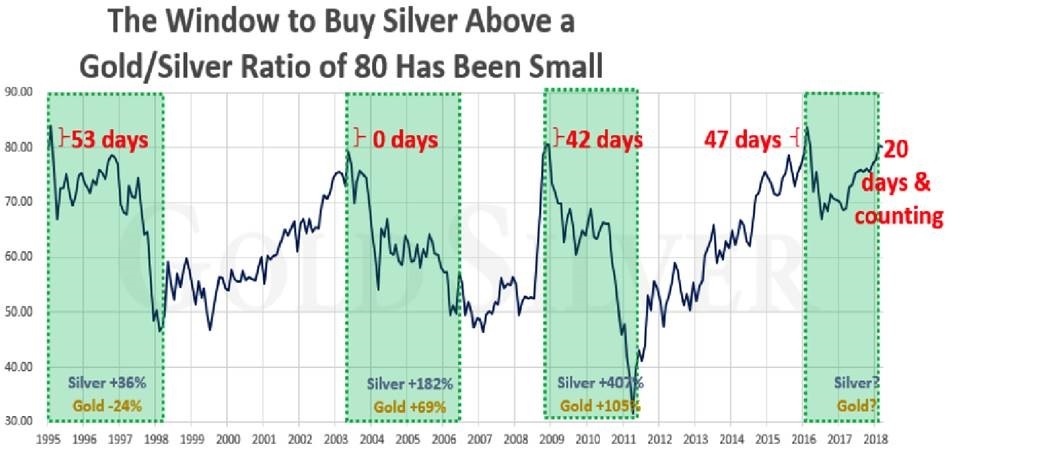 You can see that the number of days one has been able to buy silver while the ratio is above 80 has been few. And this is calendar days, not trading days. This is highly actionable information. Since 1995, you can see there have been three occasions where the ratio registered at or above 80. The average of those days is 47. As of March 5, the ratio has been at or above 80 a total of 20 calendar days—so if it met the historical average this time around, you'd have roughly a month time left to buy before the ratio drops.

In other words, you'd have until April to buy silver before the price potentially moves higher (the ratio could also move lower if silver fell less than gold, but the price is already low) so we are betting it to be higher from the current levels.

What are the other friendly market forces that can play in 2018?
We anticipate some sort of a a stock market crash in 2018 not necessarily the same as in 2008 but something sudden and strong. Stock markets will likely recover, but we anticipate that capital will flow out to safe haven assets . If (that's a big IF) such an event will take place in 2018 then we can reasonably expect a flight to fear assets, first and foremost gold / silver as well as the Yen.

There are some early signs of inflation picking up again. This not strong yet, and certainly not confirmed. But with rising inflation we can reasonably expect gold and silver to perform strongly.

What's on the charts?
Technically as we seen on the weekly and Monthly chart the silver price has broken the long term downward slopping trend line and it seems to have bottomed out around 37000-38000 levels after it has started falling from 49000 in July 2016.It's time for the silver to shine back and bulls will be active once it breaks the 40000 mark in next few days or weeks. The pattern in both the chart below depicts a triangle formation and break out of triangle formation on the upper side will take place at 40000.Once 40000 is broken it will be a confirmed bottoming out in the silver prices and we would target 48000 within a year a decent 25% return from the current levels.BUY NOW BEFORE ITS LATE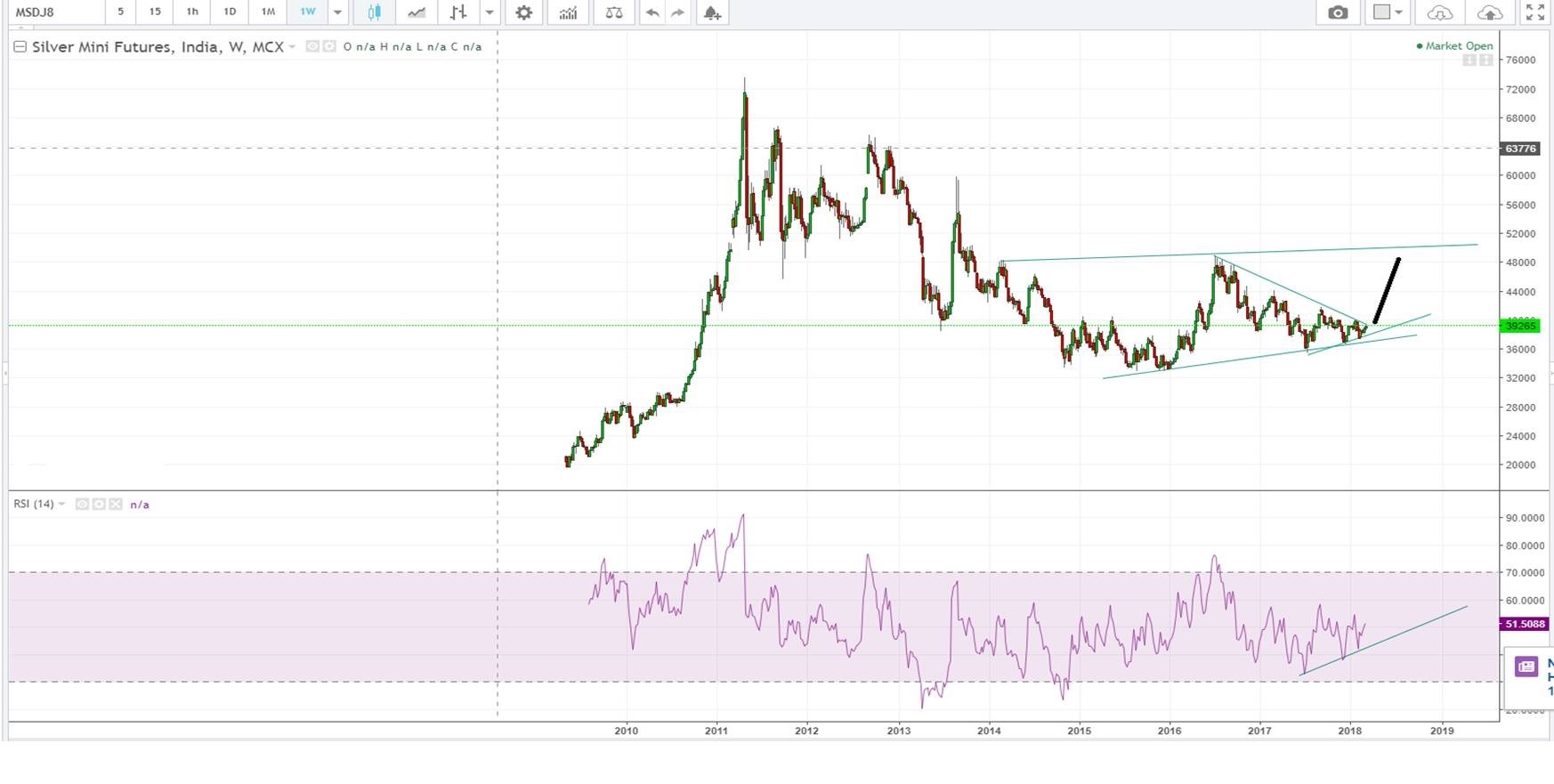 Share this post?