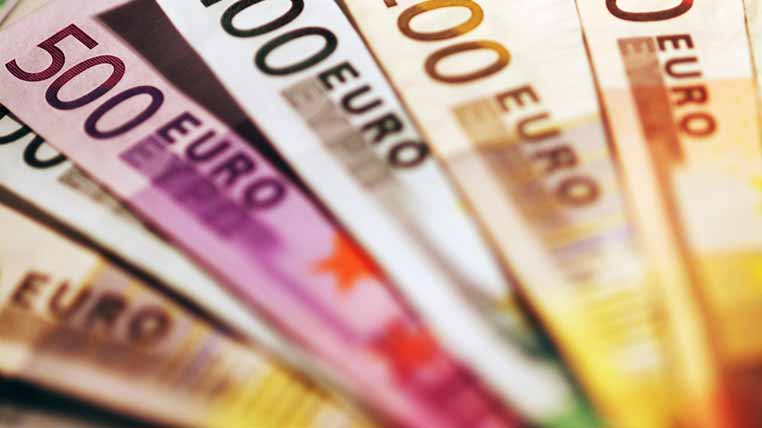 04 Aug 2017
The US dollar has clearly been heavily pressured throughout most of this year, and the pressure has shown very few signs of relenting. The sharp downward trend that has developed through the first seven months of the year has partly been driven by a cumulative realization that the Trump Administration's pro-growth promises may not be as readily achieved as previously thought. Other related drivers of dollar weakness have been persistently weak inflation and lackluster economic data that have led to an increasingly hesitant Federal Reserve, which has recently begun to suppress expectations of many more interest rate hikes going forward.

This recent dovish turn for the Fed has been especially prominent because it is seen to be in stark contrast against other major central banks that have started to become (or at least appear) more hawkish. As a result, the dollar's slide has taken an even sharper downward trajectory within the past month, pressured relentlessly by rising currency rivals – most notably, the euro, Australian dollar, and Canadian dollar.

Against this backdrop of a rapidly weakening US dollar, Friday brings the potentially pivotal US jobs report for July, which features the headline non-farm payrolls (NFP) data release. Also to be reported will be critical wage growth and unemployment data for July. Though the latest sharp dollar slide appears to have been overdone, having already priced-in a great deal of the dollar-negative expectations currently pervading the economy and markets, it will likely take a truly stellar outcome for US jobs on Friday to trigger any potential reversal, or even just a meaningful rebound, for the dollar.

In the run-up to this data release, key jobs-related economic data have tentatively suggested that Friday's numbers may ultimately fail to provide that stellar outcome. If this is indeed the case, the dollar is likely to be pressured even further in the short-term.

NFP Expectations

Consensus expectations for Friday's NFP, which will be accompanied by key related data on the unemployment rate and wage growth, are currently around 180,000 jobs added for the month of July. The July unemployment rate is expected to have dropped to 4.3% from the previous month's 4.4%, while average hourly earnings are expected to have increased by 0.3% against the previous month's 0.2% wage growth. NFP Jobs Created and Potential USD Reaction

> 200,000
Strongly Bullish

181,000-200,000
Moderately Bullish

160,000-180,000
Neutral to Slightly Bearish

140,000-159,000
Moderately Bearish

< 140,000
Strongly Bearish

Below is the EURUSD daily chart and as seen the consistently moving with the set rising wedge pattern which is narrowing down. The EUR/USD specifically is in an uptrend but could be losing some of its momentum because the angle of resistance trend line is shallower than the support trend line . This indicates a mild rising wedge chart pattern, which is a potential reversal pattern. However, this does not stop price from continuing with the trend potentially towards the next target at the round level of 11970-1.20 before reversing sharp account of highly overbought momentum indicators hinting a fair chance of good correction in due course. The support line coincides around 1.1850 levels and if that continue to hold then euro may test 1.20 before reversing gains.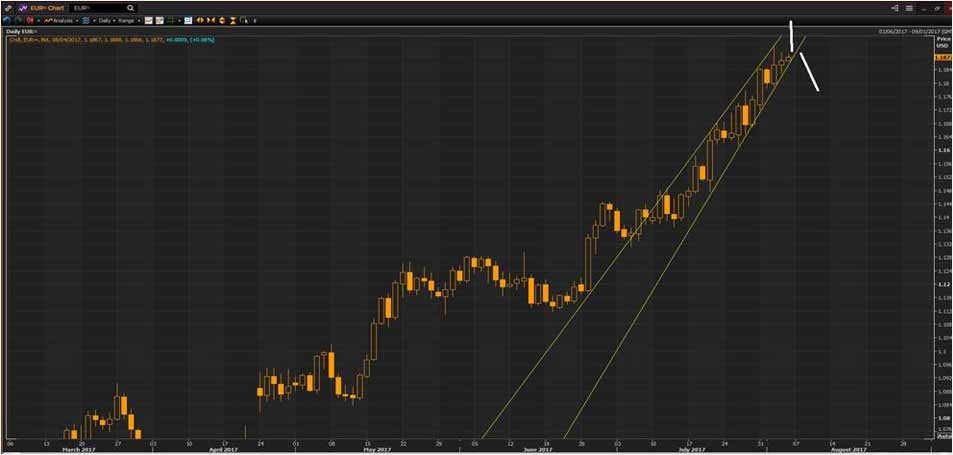 Share this post?