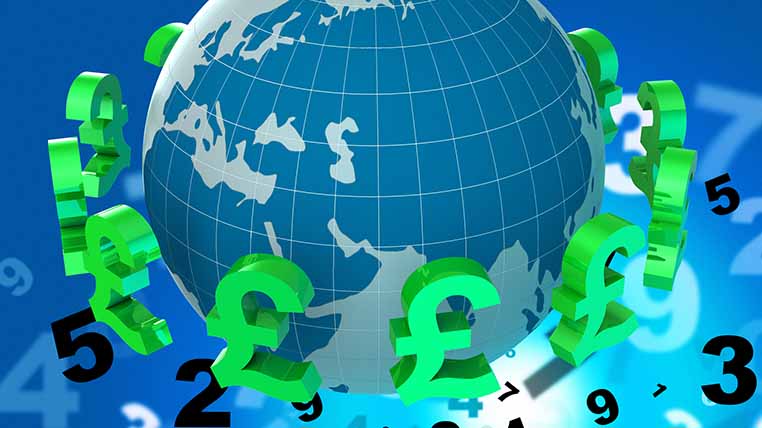 04 July 2017
With growing optimism in the global economy, there seems to be little reason to own gold as a safe-haven. People are shifting their focus to rising bond yields and that will hurt gold. In the past week couple of weeks, U.S. bond yields have seen considerable gains. U.S. 10-year bond yields are trading at their highest level in more than a month, rising by more than 10-basis points from its recent lows. The rise in bond yields also reflects growing expectations of at least one more Federal Reserve interest rate hike this year. Fed futures are pricing in a 55% chance of at least of a 25-basis point hike by December. However, analysts have pointed out that rate hikes are only half of the monetary policy story as the Fed is also looking to start reducing its balance sheet as early as September.Similiary ECB has also hinted for tapering next year will be chase bond yields.

As seen on the chart gold broke very crucial support of 1230-1240 trend line ( seems like a head and shoulder) formation and now there will be stiff resistance to break above 1235-1240 mark. In In gold prices 28000-28200 was major support zone which was broken yesterday and now 28000-28250 will be a very strong resistance and downside our first target will be Rs 27000 and if that breaks then 26500.Minor support will be seen at 27940 levels.

Recommendation: Sell gold at 28200-28300 August expiry for target of 27000.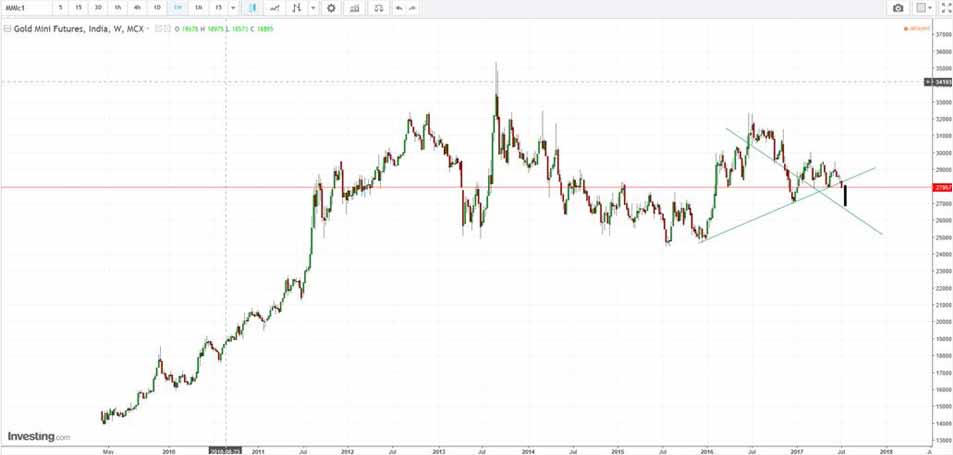 Share this post?