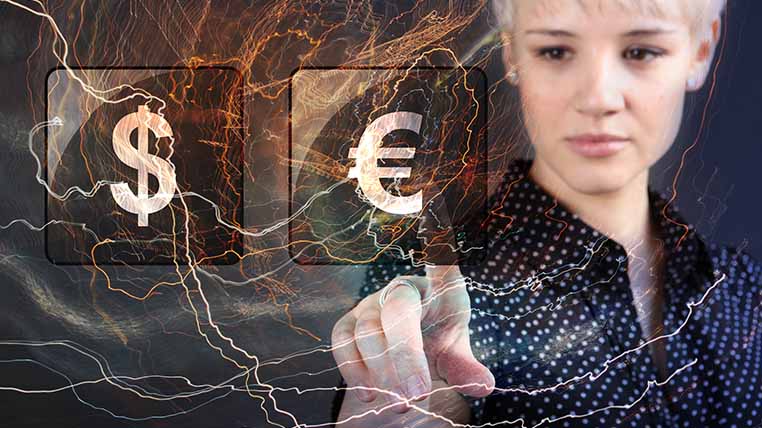 25 Sept 2017
Dollar was supposed to be a star performer last week after the more hawkish than expected FOMC announcements. However, the Dollar has indeed closed lower against Euro . The key take away from FOMC was that policymakers kept the interest rate projections for 2017 and 2018 unchanged. That is, they're expecting one more hike this year, and three more next year.Such expectation is clearly seen in market pricing. Fed fund futures are pricing in 72.8% chance of a December hike, comparing to 52.6% a week ago, and 33.8% a month ago.

There are a lot of things to focus on this week. The list includes reactions to Germany elections, reactions to UK Prime Minister Theresa May's Brexit speech in Italy, start of the fourth round of Brexit negotiation, Moody's downgrade of UK's credit rating, Trump's long awaited tax plan, Japan Abe's call for snap election. And of course, no one really knows what is going to happen next between US and North Korea.

What's on the chart?

As we see the chart below , the lower lows and a rising RSI clearly shows that the dollar is building the momentum for the upside move towards 94 levels which means euro can slide to 1.1867 immediately and on break of 1.1867 the doors will open for 1.1620 , major support and strategic zone from where we would expect the pair to bounce back .In EUR/INR pair near term range will be limited to 77.65 and 76.50 with downside biased .Downside support is seen at 92 levels.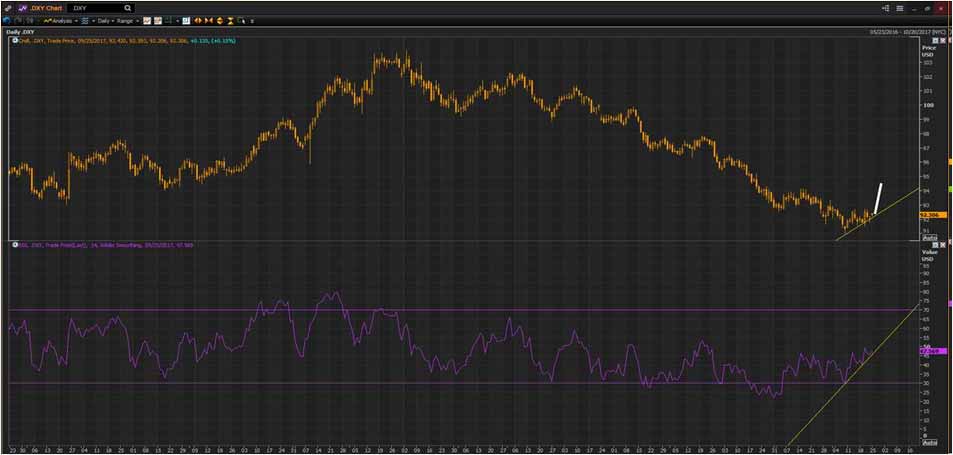 Share this post?