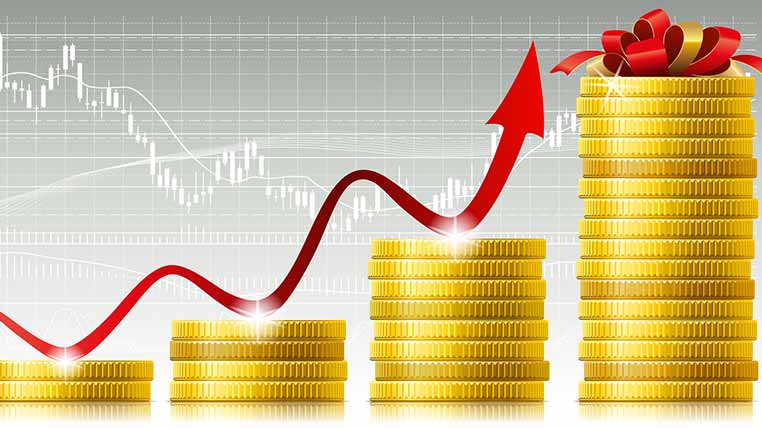 04 Aug 2017
Rupee finally broke through the key psychological level and previous low of 63.95- 64 after spending a good four months in the 64-65 range. While RBI intervened strongly at intervals to squeeze additional liquidity but eventually gave up to help rupee find his own levels. The rupee appreciation has been on account of global dollar weakness and good inflows into the equity and debt market. Once rupee broke 64 levels , stop losses got triggered and eventually market made a low of 63.55 yesterday as we know.

In our last USD/INR outlook sent in last week of june we had raised a concern of rupee break out of 64.35-64.65 range which actuall happened to test 64.90 against our resistance of 64.95 levels which was very crucial to break for any upside move.In all our prevous report and verbal advice to our clients we emphasised on the long term rupee appreciation outlook( new readers may scroll down to read previous reports) and asked to keep selling for long term around 64.70/64.85/64.95 levels .We continue to believe the dollar downside against rupee is not over yet and the trend may continue for a slightly longer time however mild correction will be part of the game giving opportunites for traders and exporters to unwind and renter at better levels.

Whats now?

As seen on the chart once USD/INR broke 64, we saw sharp spike to 63.55 levels before closing at 63.69 levels to form a " hammer on the daily chart".While we continue to believe the overall appreciation trend and downside will be open for 63 in coming weeks but oversold dollar weakness may bring in surprise to everyone any day.We have important US payroll data which can bring either short term respite to dollar weakness and some rebound or it may put additional pressure on the dollar if the data is disappointed.Overall the chances look to be of data below the market expectations.Hence any correction in the pair towards 63.85-64 levels will be a good opportunity to sell while importers may just take care of their hedges for near term at dips.Braoder range play has shifted to 63-64.35 now for coming 4-5 weeks.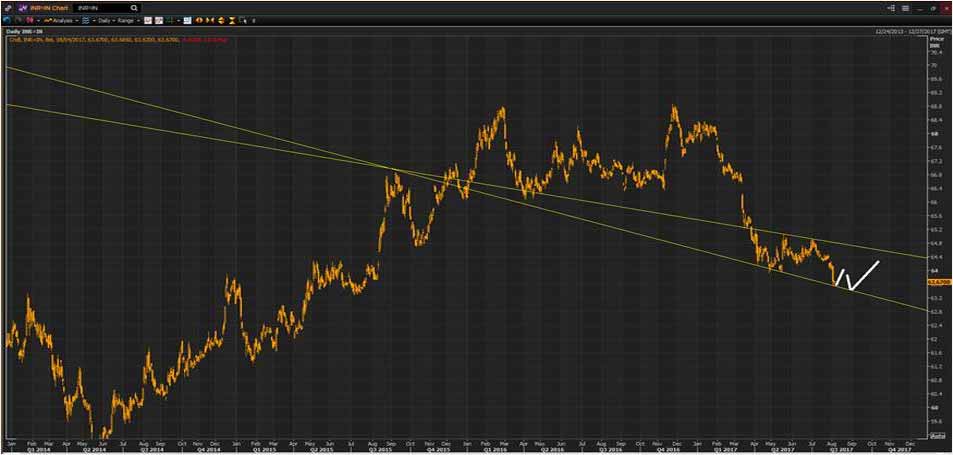 Share this post?